A story of love, sacrifice, and perseverance behind the creation of the iconic and authentic Puerto Rican brand in Central Florida. 
Our Founders
Founders Liza Padilla and Nicolas Fusté arrived in Central Florida from Morovis, Puerto Rico. They arrived with similar circumstances many see today: with a suitcase full of dreams, a struggle to learn a new language, and the task raise two young children away from the comfort of what they knew.
Tainos Today
Today Tainos Bakery is careful and detailed in creating a true and authentic Puerto Rican experience. From the moment you step foot into one of our "Panaderias" you will smell, hear, and feel as if you are in Puerto Rico. All of our ingredients and recipes are carefully chosen to extend that into the food we share with you today.
Our First Location
Taíno's Bakery's first location opens at 5806 Lake Underhill Road, Orlando 32807 in a location of approximately 2,200 square feet.
An Exciting Expansion
After seeing the community's continued love for Taino's, we decided to acquire the adjacent retail space and merge it to the existing one. The result is a expansion that tripled the footprint to approximately 6,500 square feet.
Bienvenidos a Kissimmee
Taíno's Bakery enters the Kissimmee market by opening the store located at 4150 W Vine St. Kissimmee 32741 with great community support in the former location of the Don Pepito restaurant.
Success in Kissimmee
After continued success in Kissimmee, Taino's opens at 137 Buenaventura Blvd, Kissimmee, FL 32743.
Goldenrod Location
Just 3 miles from the original, Taíno's Bakery opens the branch located at 1351 Goldenrod Road, Orlando 32807 with success in the former Caribe Bakery location.
Whisper Lakes Location
Taíno's Bakery opens its newest branch located at 2140 Whisper Lakes Boulevard Orlando, FL.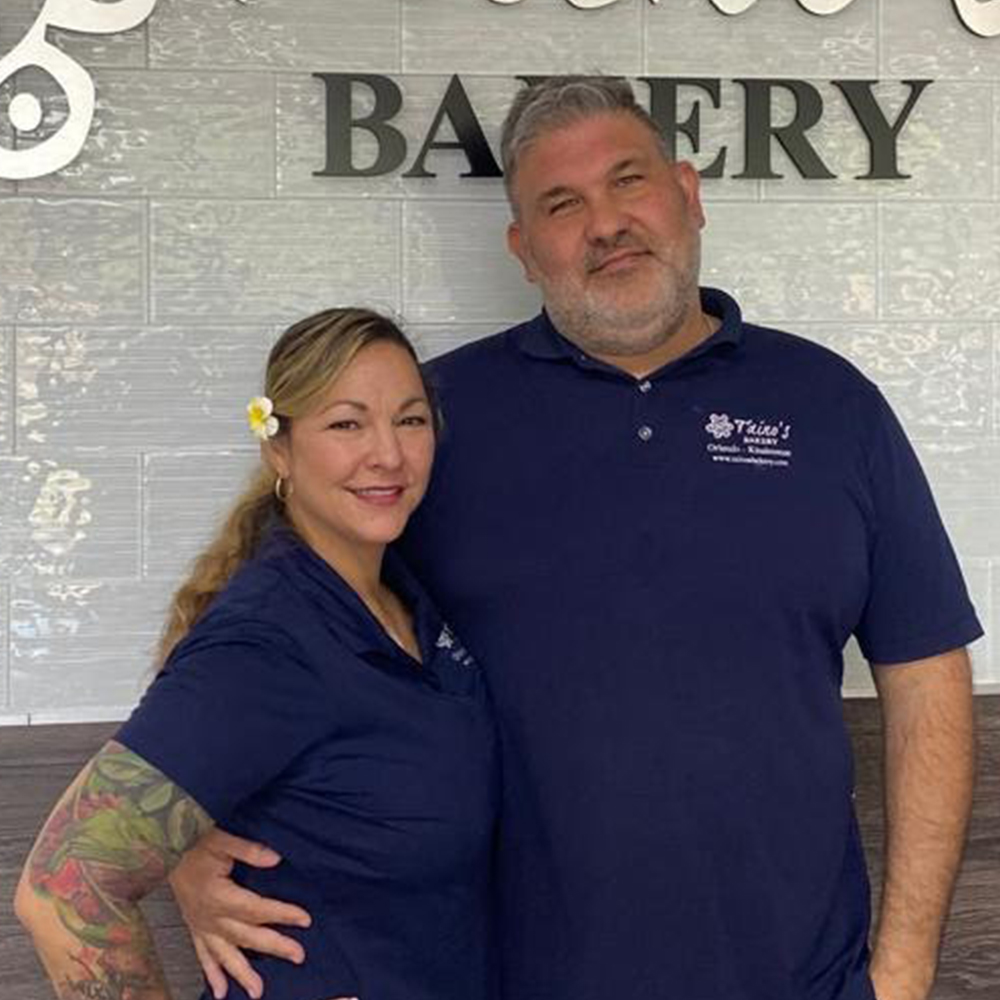 Founders
Nicolas Fuste & Liza Padilla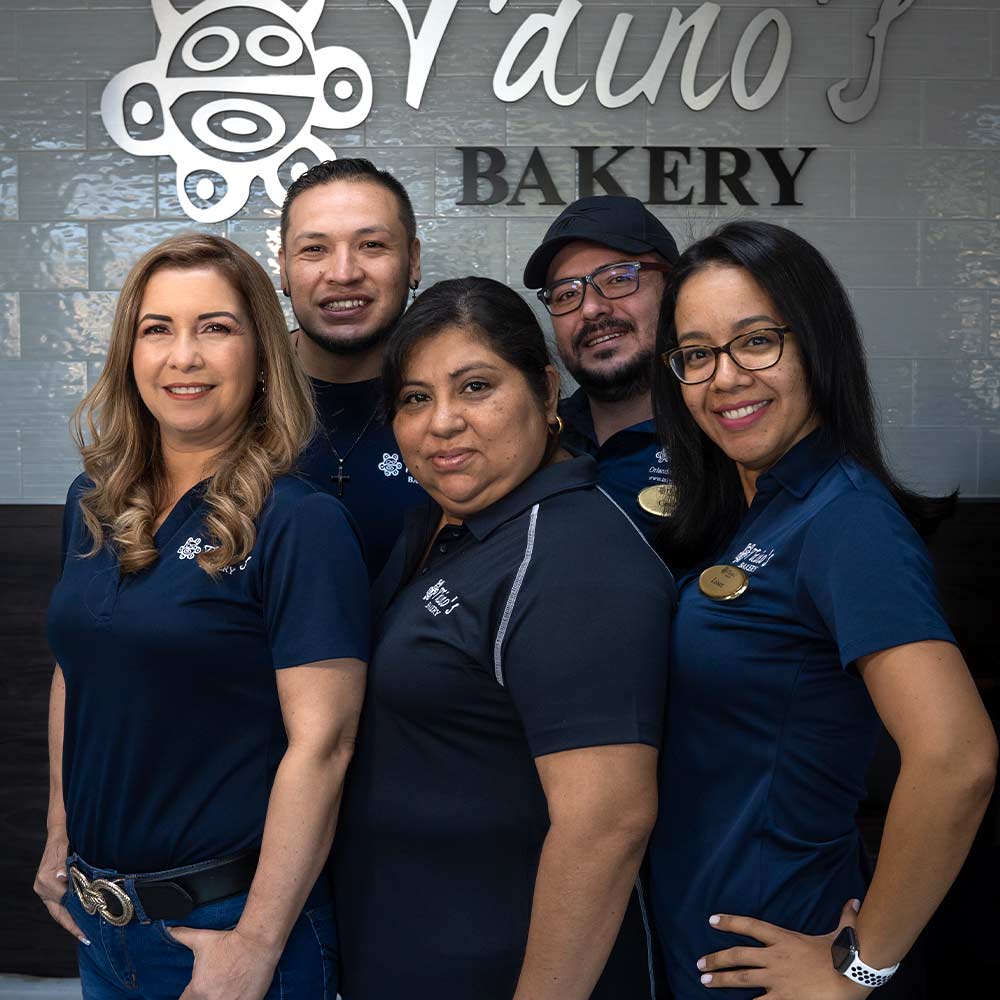 Whether catering for a workplace event or large party, Taino's Bakery has options for you. We pride ourselves in savory appetizers and delicious mains. Call today and get your catering order.